Huguang Guild Hall is situated in the Xicheng District of Beijing. South from the city center. The area is rich in culture, restaurants, shops and nightlife. Best accessed by metro, see below.
Map to Huguang Guild Hall Theatre
---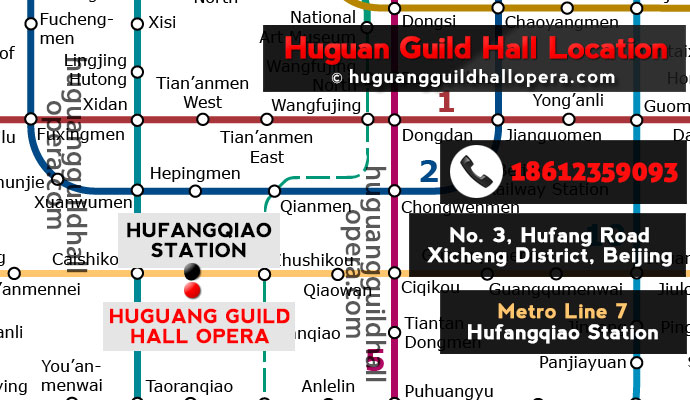 ---
The easiest way to get there is by Beijing Subway on line 7. The Huguang Guild Hall Theatre is a short walk from Hufangqiao Station.
Address: No. 3, Hufang Road, Xicheng District, Beijing
Chinese Address: 北京市西城区虎坊路36号
Show Time: Daily 6:30pm to 7:30pm
Access: Beijing Subway Line 7 (Exit D)
Station: Hufangqiao Station 虎坊桥站